We have a new home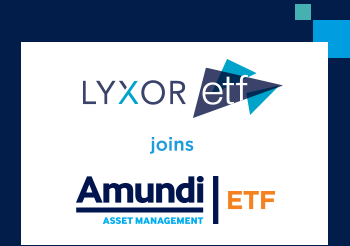 Read more
Tackling water scarcity
Lyxor World Water UCITS ETF
The global water scarcity challenge
Trends such as population growth, aging infrastructure and climate change are putting increasing pressure on water supply. But with these challenges come opportunities, and companies around the world have embraced innovation and technology to tackle the problem.
The market value of water sector companies is expected to reach USD 1 trillion by 20201. Water is currently the largest sector in the global infrastructure market. As a result, long-term investors looking to grow their wealth could find opportunities in this fast expanding sector.
The Lyxor World Water UCITS ETF offers a simple, liquid, transparent way to access the water sector. The Fund provides exposure to the 20 world's largest companies operating in the fields of water utilities, water infrastructure and water treatment.
By 2030, the global demand for water is expected to rise by 40%; new investments in water-efficient solutions are required to meet the rising demand2
Francois Millet, Head of Product Development ETF and indexing
Why choose the Lyxor World Water UCITS ETF?
1 http://reports.weforum.org/global-risks-2015/#frame/20ad6
2 Source: Water Resources Group
3 Source: Lyxor International Asset Management, over the period 27/07/2013 to 27/07/2017
4 Source: Lyxor International Asset Management. Based on AuM. Data observed on the European market.
Far reaching
Dependable
Accomplished